Your trusted source for water damage repair in Vallejo
Welcome to Water Damage Pros of Solano County! We are pleased to provide the most comprehensive water damage repair services in the Vallejo, CA, area. Water Damage Pros of Solano County is committed to offering solutions of the highest possible quality to residential and commercial properties in the Vallejo area that have been damaged by water.
We can manage any water damage problem thanks to our years of expertise in the business and our access to the most modern tools and technology. Our staff of trained professionals is available around the clock, seven days a week, to assist you with any urgent water damage situation.
Why should you choose us?
Certification from the IICRC: All our technicians have earned certification from the Institute of Inspection, Cleaning, and Restoration Certification (IICRC), which verifies that they have the experience and education necessary to do quality water damage work.
Service available around the clock: We know that water damage crises can occur at any moment, we make our services available around the clock. You can rely on us to be there for you when you need us.
Recommended by insurance companies: Our business comes highly recommended by several insurance companies, so you can be sure that we will do all in our power to get your property back to its previous condition.
Drying equipment of the highest standard: We use drying equipment at the cutting edge of technology to dry your property as rapidly and thoroughly as possible, lowering the possibility of additional damage and assisting you in resuming your everyday life as quickly as possible.
We take tremendous pride in our work and provide you with the highest quality services for restoring water damage that is currently available. Contact us to set up an appointment for a consultation and get started on the restoration.
Our high-quality water damage services
Water damage restoration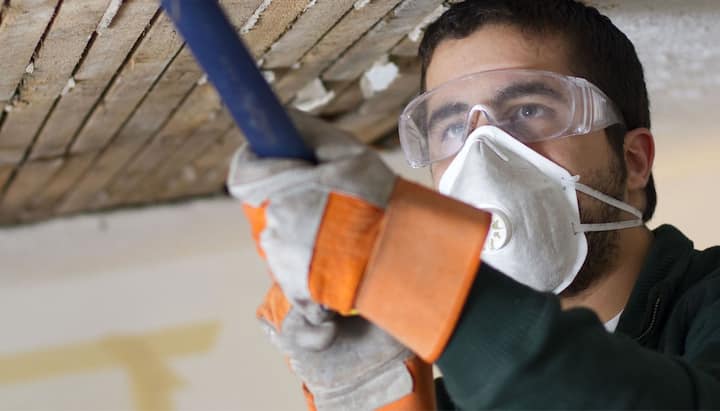 As professionals in the field of water damage restoration in Solano County, we are aware of how complicated and stressful water damage repair and restoration can be. Managing it takes both prior knowledge and relevant expertise.
We provide complete evaluation and assessment services to locate the origin of your water damage problem and create individualized solutions designed to meet your situation's requirements.
Our mission is to bring your house or place of business to its pre-water damage condition as quickly and affordably as possible so that you do not have to be concerned about any long-term repercussions.
You can put your faith in Water Damage Pros of Solano County to get the work done correctly, no matter what caused the water damage—a storm, a broken plumbing fixture, an item that leaked, or something else.
You can count on Solano County Water Damage Pros to provide reliable water damage repair and restoration services. Get in touch with us for further details.
Restoration and Repair
Water damage cleanup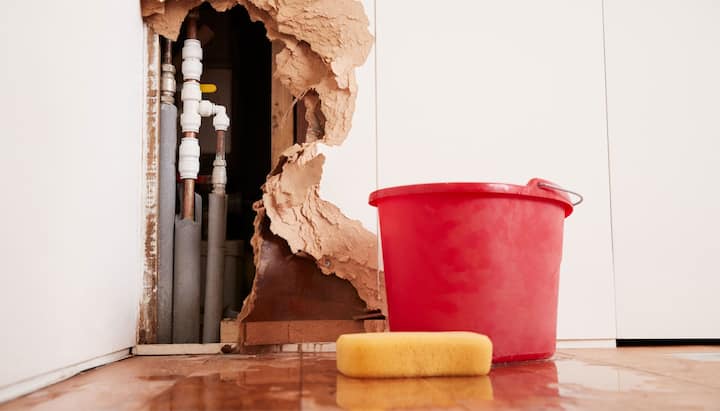 We at Water Damage Pros of Solano County know that experiencing water damage may be traumatic. Because of this, we provide our customers in Vallejo, CA, both homes and businesses, with water damage cleaning services that are fast and dependable.
Water damage cleanup should be done as soon as possible to prevent further damage from occurring, such as mold growth and structural damage to your home or business. The first step in water damage cleanup is to identify the source of the water and take steps to stop it from continuing. Next, all affected materials should be removed and the affected area should be thoroughly dried out.
No matter how severe the water damage may be, our team of trained professionals is prepared to tackle it with the help of the most up-to-date gear and equipment.
Call us to get expert water damage cleanup right away. We are available around the clock, so we are ready to help you at any time. Because we use cutting-edge drying technology and are certified by the IICRC, you may have confidence that your property is in excellent hands with us.
Water Damage Cleanup
What causes water damage?
Water damage is an all-too-common occurrence that can affect homes and businesses alike. It can cause significant financial losses, as well as having a major emotional impact on those affected by it. Whether caused by flooding or leaking pipes, water damage can be costly and time consuming to repair.
The first step in understanding water damage is recognizing what causes it. Common culprits include broken or leaking pipes, plumbing issues and flooding from storms or heavy rains. Water seeping into buildings through small cracks in the walls or foundation can also lead to extensive damage over time. Additionally, things like poor insulation or even a clogged gutter system can contribute to water-related problems.
Finally, recognizing the signs of potential water damage is essential for avoiding costly repairs down the road. These signs may include discolored walls or peeling paint, sagging ceilings or floors and mold growth around window frames or doorways. A musty smell often indicates that there is a problem with moisture buildup inside a building and should be addressed immediately in order to avoid further destruction.
Know the signs of water damage in your Vallejo property
Water damage can be a devastating experience for any homeowner. Whether it's due to flooding, plumbing leaks, or other causes, it can be difficult to identify the signs of water damage in your home. To ensure that you're aware of any potential issues and can take steps to prevent further damage, it's important to know what these signs are.
The most common signs of water damage are discoloration on walls and ceilings, wet spots on carpets and floors, musty odors, peeling paint or wallpaper, bulging walls or ceilings, and standing water. If you notice any of these issues in your home, it is important to act quickly. Water will continue to spread throughout the space and cause more significant structural damage if left untreated. Additionally, the longer the moisture is present in your home, the higher the risk of mold growth becomes. It's crucial to address water-related issues as soon as possible before they become an even bigger problem for your home.
Uncovering the dangers of water damage
Water damage can lead to a variety of dangerous consequences for any home. Not only can it cause structural damage, but it can also create an environment ripe for mold growth. Mold is a type of fungus that thrives in moist environments and can cause serious health issues if left untreated. Additionally, water damage can create ideal conditions for pests such as termites and other wood-eating insects, which can weaken the structure of your home. Furthermore, standing water from flooding or plumbing leaks presents a significant risk of electrocution if electrical outlets are nearby.
It's essential to take steps to address any water-related issues quickly in order to minimize the risks associated with them. Professional restoration services will be able to identify any potential problems and provide the necessary tools and techniques to restore your home's safety and integrity. In addition, they will help protect your family from the potential health hazards caused by mold or other contaminants that may be present after water damage occurs. Taking prompt action is key when it comes to protecting yourself and your home from potential dangers associated with water damage.
Why do you need experts for water damage repair?
It's clear that water damage poses serious risks to the safety and integrity of any home. Therefore, it's essential to take steps to address these issues as soon as possible. This is why enlisting the help of professional water damage repair services is so important. Here are some reasons why:
• Professional water damage repair services have the experience, expertise, and tools necessary to properly assess and address any water-related issues in a timely manner.
• They can identify potential structural problems and provide the appropriate techniques for restoring your home's safety and integrity.
• They can also help protect your family from the potential health hazards caused by mold or other contaminants that may be present after water damage occurs.
Given the severity of potential dangers associated with water damage, seeking professional help is the best way to ensure your home is free from any risks associated with it. Not only will they accurately identify any problems, but they'll also provide you with peace of mind knowing that your family and property are safe.
Call Water Damage Pros of Solano County for fast and efficient water damage repair and restoration services.